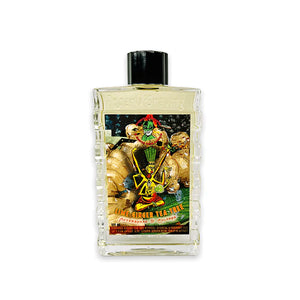 Phoenix Artisan Accoutrements - Lime Ginger Tea Tree - Aftershave Cologne - 100ml
That's right folks, it's time for another classic and once very popular, Phoenix Shaving scent from many, many years back, Lime Ginger Tea Tree! Thanks to you & thanks to the feedback from the sample in our last years advent calendar we have delivered!
Scent Profile: Lime, Jamaican Ginger & Australian Tea Tree Oil.
A Decade Of Different!
Being 2022, our 10th anniversary year, it's really nice being able to look back and revisit some of these long lost fragrances that helped make us & shape us into who we are today. Or maybe it's more akin to looking back at a family photo album, but with your nose? [Sorry, I too saw the potential for poetry in that last thought but bailed.]
We here at Phoenix Shaving dedicate this scent to the folks that have been here with us since ground zero and to the newbs who should revel in the current wet shaving world they've come to inherit! Shave On & Stay Groovy People!
So enjoy this latest blend of Lime Ginger Tea Tree folks, it's truly magical stuff I promise!

Other Quality Ingredients: Denatured Alcohol, Tea Tree Hydrosol, Essential & Fragrance Oils Cat's Claw Extract, Aloe, Glycerin, Benzoin Resin, Tamarind Extract

100 Ml, Glass Flask
---
We Also Recommend
---