History of Wet-Shaving
Posted by Jason Riegle on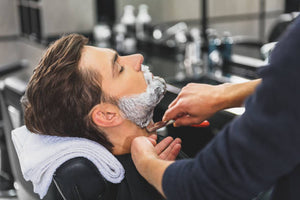 In the world of cinema, certain scenes transcend their immediate context to become symbolic, evocative, and instantly recognizable. Shaving, a mundane and everyday task, has been portrayed in numerous films in ways that transform it from routine to ritual, from the mundane to the profound. In this article, we'll examine some iconic shaving scenes and explore their impact on pop culture and the shaving world.
Posted by Guest Writer Series on
When walking down the street, it's hard to miss the iconic barber poles, spiraling in vibrant red, white, and blue stripes. These familiar symbols have become synonymous with barbershops around the world, inviting customers in for a fresh cut, a smooth shave, or even a friendly conversation. But have you ever wondered why barber poles are adorned with these particular colors? In this blog post, we'll take a journey back in time to discover the origins and meanings behind this captivating tradition.
Posted by Guest Writer Series on
The journey of the double edge safety razor blade began in the late 18th century. Prior to this time, men would generally either go to the barber for a shave or use a cut-throat razor at home. The invention of the "safety razor" sought to mitigate the risks and skill needed for shaving with a cut-throat razor.
Posted by Guest Writer Series on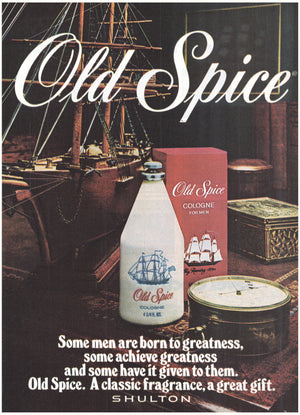 Old Spice, a brand renowned worldwide for its unique and unmistakable men's grooming products, has a fascinating history spanning over eight decades. From its debut as a fragrance for women to its evolution into a men's grooming powerhouse, Old Spice's journey is one of adaptation, innovation, and marketing genius.
Posted by Guest Writer Series on
King Camp Gillette is a name synonymous with the modern shaving industry. As the founder of the Gillette Safety Razor Company in 1901, he revolutionized the way men groomed themselves, making shaving safer and more accessible. However, there are many lesser-known facts and controversies surrounding King C. Gillette that paint a more complex picture of the man and his company.
---