Education, Advice, and How-To
Posted by Guest Writer Series on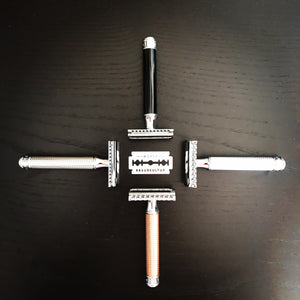 Taking your first step into the world of wet shaving with a safety razor can be both exciting and daunting. With numerous options on the market, each with unique features and benefits, choosing your first safety razor might seem overwhelming. Don't fret - this guide is designed to make your journey smoother and more rewarding. Let's explore how you can choose your first safety razor wisely.
Posted by Guest Writer Series on
An alum block is a crucial, yet often overlooked, accessory in the world of traditional wet shaving. Alum is a compound derived from the mineral salts potassium aluminum sulfate and ammonium aluminum sulfate. Its history dates back thousands of years to ancient Egyptian and Roman times, where it was commonly used for a multitude of purposes, including water purification, food preservation, and personal hygiene. In the realm of grooming, it was found to have particular effectiveness as an aftershave treatment, where it has maintained its relevance till today.
Posted by Guest Writer Series on
Let's discuss how to handle some of the most common issues that occur with shaving. There are a few key problems that people encounter frequently: razor burn, nicks and cuts, and ingrown hairs. Each of these can be uncomfortable and inconvenient, but with the right approach, you can prevent and manage them effectively.
Posted by Guest Writer Series on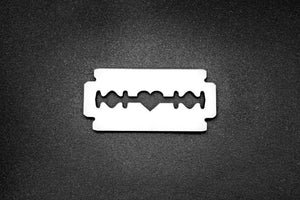 Understanding the art of traditional wet shaving is an endeavor much like appreciating a good wine. It's a fine balance of tools, technique, and timing. While the ritualistic aspect of it is relished by many, we can't overlook the importance of using a sharp blade, one of the key components that dictates the success of your shave.
Posted by Jason Riegle on
When entering the world of traditional shaving, you will likely encounter a variety of terms and phrases that may seem confusing at first. This tutorial aims to clear up that confusion by explaining some of the most commonly used terms in traditional shaving.
---