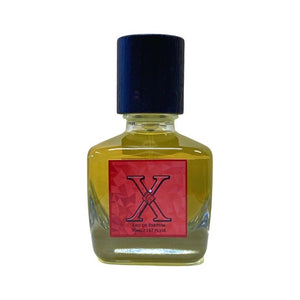 Catie's Bubbles - X - Eau de Parfum
A decade is a long time. Thank you all for accompanying me and supporting me on this journey.
For our anniversary releases I restrict myself to creating a new scent using only ingredients that I've used in a previous product. The end result is something new but has various familiarities depending upon which releases in the past your nose has experienced.
X is a blend of bergamot, lime leaf, raspberry, plum, rose, geranium, sandalwood, patchouli, Haitian vetiver, amber, and musk. It all comes together as a bit of lightly sweetened opulence with a bit of a dark side as the fragrance dries down.
Again, thank you for sharing this journey with us and I look forward to many more of these celebratory scents in the future.
A special thank you to Andriy at Lancaster Razor Works for turning the beautiful custom perfume caps that match the visual presentation of this scent. The first 25 bottles will include these caps, ok 24 cause I'm keeping one for myself.
Eau de Parfum Ingredients: Alcohol Denat (SDA-40B), Fragrance.
1.69 fl oz / 50 ml
Due to the alcohol content of this product it can only be shipped by ground within the continental US.
---
We Also Recommend
---