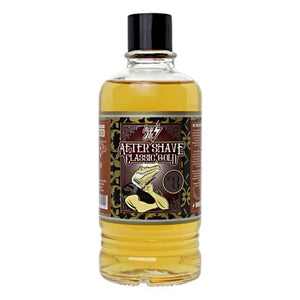 Hey Joe - Classic Gold No.8 - Aftershave Splash (400ml)
HEY JOE! Classic Gold No. 8 is an old school After Shave, one of the essentials and favorites in every barbershop.
Its composition guarantees an instant cold hit that calms irritation and refreshes the skin after shaving. Thanks to ingredients such as Allantoin present in its Classic Gold formula is ideal for toning, closing pores and healing.
Our bottle has a built-in glass shutter for convenient application and is compatible with standard "bulb" diffuser*.
Its heady fragrance is reminiscent of the classic barbershop that has been immovable for the past 75 years.
DERMATOLOGICALLY TESTED.
Contents: 400 ml. | 14,08 fl. oz.
---
We Also Recommend
---