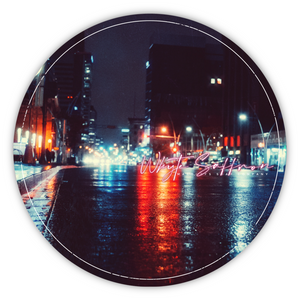 MacDuffs Soap Co. - Whyte Saffron - Shaving Soap
Description from MacDuffs:
WHYTE SAFFRON v4 base
Notes: Coconut, Saffron, Jasmine, Galbanum, Cedarwood, Patchouli, Vanilla, Sandalwood, Cabreuva
"Let me run with you tonight, I'll take you on a moonlit ride" - Tom Petty

Whyte Ave, located in the historic Old Strathcona neighborhood, is considered by many to be home of Edmonton's nightlife. Clubs, music venues, pubs, restaurants and even some much loved dive bars sprawl across the avenue. Whyte Saffron, a warm and sensual unisex scent, is a nod to Whyte Ave and nightlife in general, dancing on the line between masculine and feminine.
Whyte Saffron features a unique green and spicy opening of saffron and galbanum, an aromatic gum resin that is earthy, woody, and balsamic. The top notes reveal a smooth and creamy heart of tropical coconut and floral jasmine, smoothed out under a rich base of cedarwood, patchouli, sandalwood and a hint of vanilla.
Ingredients:  Stearic Acid, Tallow, Glycerine, Castor Oil, Kokum Butter, Shea Butter*, Cocoa Butter, Camellia Seed Oil*, Mango Butter, Aloe, Goat Milk, Hydrolyzed Oat Protein, Sodium Lactate, Argan Oil*, Jojoba Oil*, Pumpkin Seed Oil*, Tremella Seed Extract, Silk Peptides, Green Tea Extract, Tetrasodium EDTA, Yogurt, Parfum
---
We Also Recommend
---