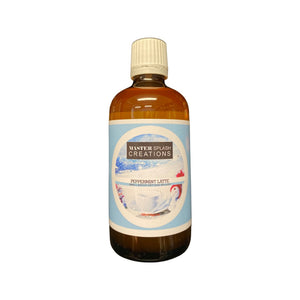 Master Soap Creations - Peppermint Latte - Aftershave Splash
From MSC:
With a menthol kick
Scented peppermint and espresso Splash on some Master Soap Creations after shave splash with great skin nourishing and a menthol kick.
This simple recipe focuses on witch hazel for a skin-tightening, cleansing, and hydrating splash. Although, it doesn't have quite the sting of other splashes, but it is still an antiseptic, astringent product.
In addition to the nourishing, soothing ingredients, this splash is scented with refreshing peppermint. The strong peppermint note is joined with a shot of real espresso (which gives the splash a brown color). There is also a hit of menthol that will bring a nice cooling sensation to your post-shave. 
Size: approx. 110ml
Ingredients: witch hazel, rose water, glycerin, menthol, polysorbate, phenoxyethanol, essential oils and fragrance oils.
---
We Also Recommend
---