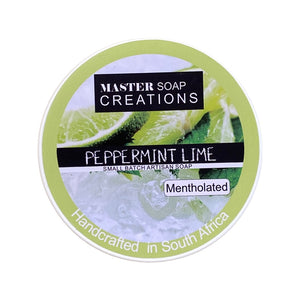 Master Soap Creations - Peppermint Lime - Shaving Soap
From MSC:
Traditional, lathering shaving soap
Tallow-based
Scented with peppermint and lime
This shaving soap is a tallow-based offering getting good buzz from wet shaving reviewers. It seems to hit all the right notes: easy to lather, long-lasting, protecting, good glide, and great post-shave face feel. The combination of shea butter, avocado oil, and bentonite clay seem to give this soap an edge.
Peppermint and lime are combined in this aroma to bring you a burst of minty freshness. In addition, there is a moderate amount of menthol to cool your shave.
Size: 170g/6oz approx.
Ingredients: stearic acid, shea butter, potassium hydroxide, purified aqua, vegetable glycerine, avocado oil, bentonite clay, sodium hydroxide, pure essential oils, fragrance oils, tallow.
---
We Also Recommend
---